Ceiling Lighting Case 4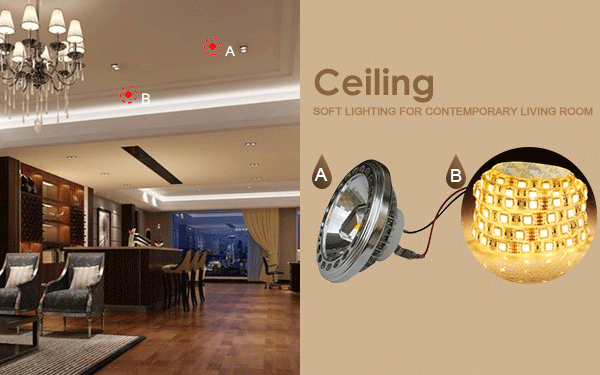 Soft Lighting For Contemporary Living Room
What we usually enjoy at contemporary design is its functionality and reliability. In this living room, the simple ceiling lights can let you enjoy the both.

The LED Spot Bulb AR111 is evenly mounted on the ceiling, emitting 25-35 degree warm white downward lighting for the space. The soft warm white lighting is the best color to add sweet and home atmosphere for the living room.

The other attractive light fixture on the ceiling is the bright 60W LED Flexible Strip. It has a IP65 protection level to ensure its longer lifespan. With the flexible design, the LED strip light is ideal for outline lighting.