Bedroom Lighting Case 1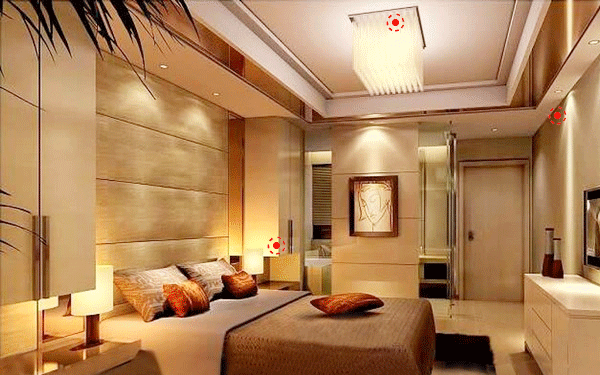 Warm Bedroom With Exquisite Light Fixtures

If you have a large bedroom, and want to make it cozy and sweet, besides the main light, you can add some auxiliary lights to enrich lighting layer to create relaxed atmosphere.

Along the ceiling edge, use 4W LED spotlight to reflect indirect lighting on the wall especially where a painting or picture is hanged. Warm white lighting adds soft feeling, and you adjust the lighting beam angle.

On the middle is the main lighting of this bedroom. You can install a 40W LED Panel Light for this room which provides bright lighting for illuminating. This panel light is embedded installation so to save space. SMD light source and PMMA light guide plate ensure lighting is balanced and soft to light up every corner.

For bedside, the hollow carved LED Night Lamp is good choice for reading before sleeping. With AA battery as power, you can move the night lamp easily and the rose pattern housing makes the lamp look unique and fashionable.