Bedroom Lighting Case 3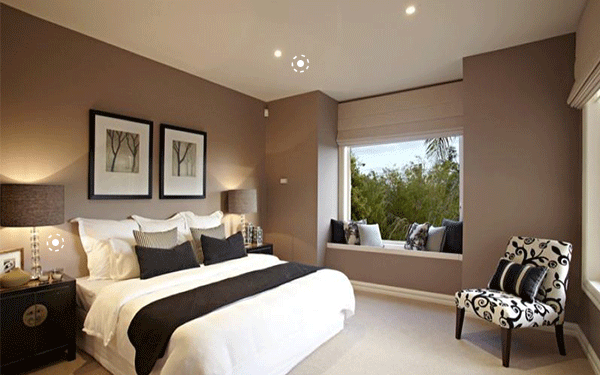 Neat Bedroom With Modern Lighting
If you want to have a neat bedroom, you do not need to add to much light fixture and furniture to bedroom. Several modern design lights are enough for bedroom lighting.

On the ceiling, use 9W LED Panel Light as main lighting to illuminate the area space. Quality SMD LED chip and PMMA light panel make the lighting soft and comfortable. The warm white lighting add pleasured and relaxed atmosphere.

On the bedside, two elegant LED table desks offer auxiliary lighting for reading. The E27 LED Corn Bulb as light source, its 260°light beam and SMD2835 ensure it light up wider and brighter. The lighting is even and soft for protect eyes.