Bedroom Lighting Case 6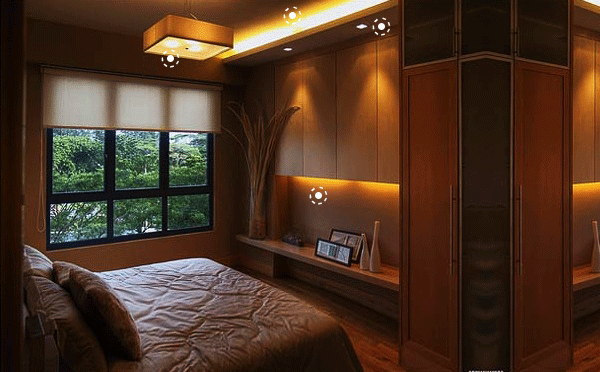 Warm And Soft Bedroom Lighting
Without Warm White lighting, bedroom is hardly build the soft, comfortable and romantic atmosphere. And the combination of different LED lights would offer you the bright and perfect lighting enjoyment in this room.

This 20W LED Flexible Strip is perfect for side lighting in the bedroom. Behind the wall cabinet, its Warm Whiting lighting is totally matched the feeling of the whole room.

On the ceiling part, there are down lamp, flexible strip and Spot Bulb to support the main lighting in this bedroom. This Round-Shape LED Down Lamp is easily to highlight the appearance of this room, with and comfortable lighting. Also, another 60W LED Flexible Strip, used in the narrow space of the interlayer, is suitable and decent.

Significantly, the LED Spot Bulb inside the middle droplight is perfect for the limited space, easy to install. A warm and cozy bedroom is here!