Conference Room Lighting Case
Conference Room Lighting Case 1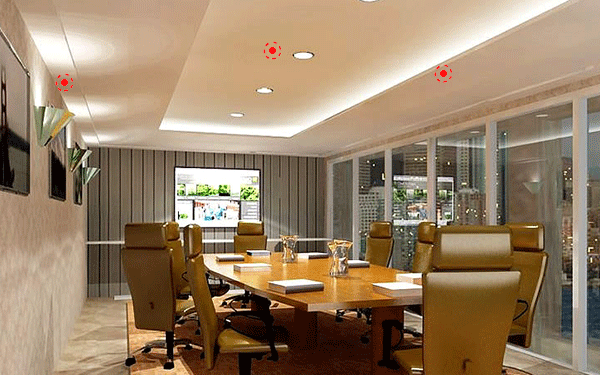 Modern Light Fixtures Light Your Conference Room Up
It is known that confernece room is the area for getting meeting and dissusing on the office. And balanced bright lighting can create a comfortable and high-efficient working environmnet to deal with the important matters of the work.

In this conference room, modern light fixtures are smartly used for creating comfortable lighting. Use quality flexible LED Strip Light as linear lighting to enrih the lighting layer. The natural white lighting is simple and comfortable. This LED strip light has a IP65 protection level so it is durable for long term lighting.

At the middle of ceiling, 6W LED Panel Light offer bright enough lighting to illuminate the conference room space. This panel light is thin, with quality SMD light source and PMMA light plate guide, its lighting is balanced to light up every corner of the space.

And install wall lights with MR11 LED Spot Bulb as light source near the wall to reflect soft lighting for enriching lighting effect. The MR11 light bulb is suitable for small wall ight and the plug in design is easy for installing.