Conference Room Lighting Case
Conference Room Lighting Case 3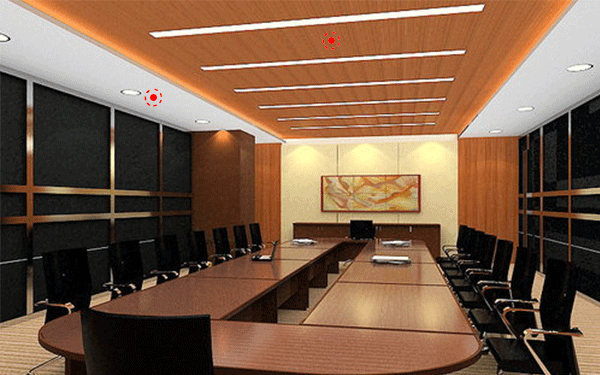 Modern White Lighting For Conference Room
How to choose light fixtures to illuminate the large conference room? In fact, you can get bright and comfortable lighting with only two types light fixtures.

In this classical style conference room, you can use natural white LED Down Lamp installed around the ceiling. This quality LED down lamp is anti glare to protect your eyes and natural white is ideal for working environment.

And the 72W LED Panel Light on the middle as main lighting to emit high brightness for this conference room. It has quality SMD2835 LED chip and PMMA lens so its lighting is soft and comfortable. Installation is simple enough, you can use embedded installation to save space and keep the integrity of ceiling.