Conference Room Lighting Case
Conference Room Lighting Case 4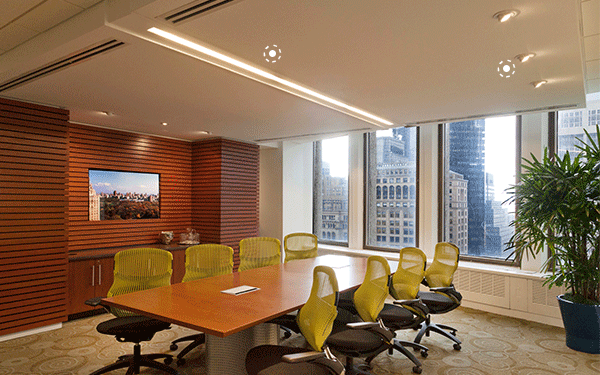 Modern Conference Room For Meeting
Conference room is an area on office for meetings, which size and style would be various. Generally, there are more than one conference rooms for a company, small and big, some for formal conference, some for team disusing.

In this simple conference room, the lighting is also concise. The 3600lm LED Panel Light on the ceiling offers bright lighting for the meeting room. As the main lighting, this high bright LED panel light is with quality SMD4014 light source, lighting is soft and even to protect your eyes. Installation is flexible. You can choose flush mount or embedded installation according to lighting demand and room feature.

And the LED down lamps on the ceiling edge adds auxiliary lighting for the corners. The Natural White lighting is bright and comfortable. The light beam angle of the down light is adjustable to meet different lighting demands.