Garden Lighting Case 01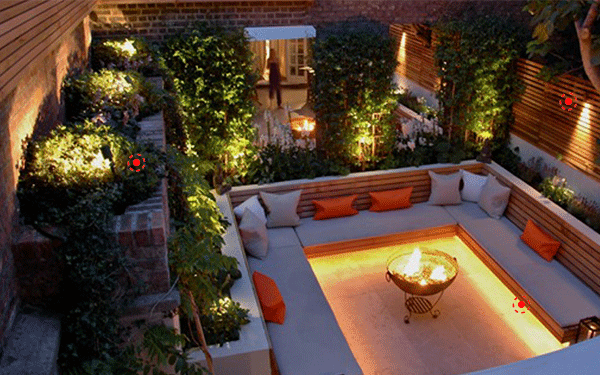 Outdoor Lighting Make Your Garden Cozy
A cozy garden is the comfortable outdoor space of house that family members enjoy beauty of nature, playing and the gardening hours. In order to get convenience and warm atmosphere, light fixtures are needed for this space.

At the fence around the garden, install LED solar lights to illuminate the near area. With build-in battery, its installation is totally easy; you only need to mount it on the fence. The solar system can automatically offer energy for lighting, and IP55 protection level ensures it is safe for outdoor lighting.

Under the outdoor couch at leisure area, mount 60W LED strip light to get Warm White indirect lighting for creating a cozy and relaxed atmosphere. Installation is easy that you only need to paste it on where you want to fit it. With IP68 protection level, it is suitable for outdoor linear lighting.

And use LED solar floodlight to illuminate the bush. The warm white lighting reflects the comfortable color of the bush. Solar energy light fixtures help to ease the installation and save electronic cost. IP65 protection level en sure it is waterproof for outdoor lighting.