Garden Lighting Case 03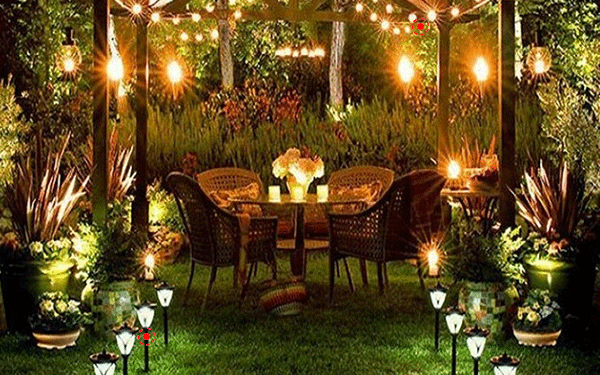 Warm Lighting Create A Romantic Garden
Having a personal garden allows you enjoy a convenient and wonderful outdoor time. When it is holiday, garden is the ideal place to get a small party with friends.
On the lawn, the solar LED lawn lights illuminate your way. Powered by solar energy, the IP45 waterproof LED Lawn Lights save the energy cost for lighting and avoid the wire connection troubles. Installation is simple, only need to mount the light on the ground and connect the solar panel properly.
On the roof of pavilion, the colorful LED Christmas lights make your garden funning and beautiful. Powered by the solar energy, the IP65 waterproof Christmas lights are easy to install and save your power cost.