Garden Lighting Case 06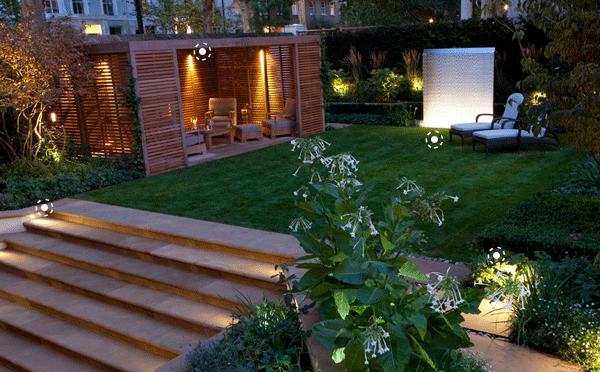 Spend Your Cozy And Relaxed Weekend Here
Different lights will make your garden be a cozy and comfortable place for your family and friends. In this garden, there are under ground light, stair lamp, wall light, and Wall Washer Light for soft lighting and great decoration.

The Waterproof LED Under ground Light adds the warm white lights round the lawn. And its IP67 protection totally meets the outdoor environment.

Looking at the stair, the Solar Powered LED Stair Lamp adds a charming, decorative glow to the stair in this garden, with IP45 protection. Also, with its SOLAR POWERED WHITE LIGHT, it's full with bright lighting, saving your money on the power at the same time.

There is a log cabin beside the lawn, with soft warm white light. This comfortable cabin can miss this LED Wall Light with solar energy, which is perfect for cabin illumination.

Finally, under the lawn chair, there is soft warm white light, with wall-washer effect of diffusion reflection. This lighting effect should attribute to this kind of Waterproof LED Wall Washer Light, perfect linear lighting for wall. And its IP65 protection ensure its outdoor use.