Kitchen Lighting Case 1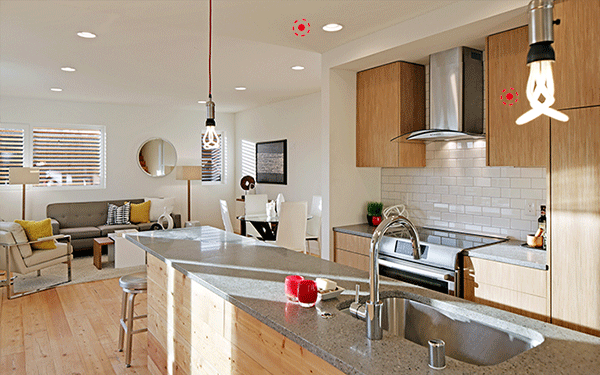 Simply Lighting For Wooden Style Kitchen

Wooden style kitchen is now more popular among those people who like natural design and lighting for theses kitchens are normally simple and bright to create comfortable and original feeling for the space.
Above the kitchen island, installing some LED pendant lights is good way to ensure there is enough lighting to illuminate the countertop for food preparation, washing and cutting works. Choose E27 LED Ball Bulb as light source of your LED pendant lights. The 360 degree light beam can make sure lighting rang is wide and the brightness is dimmable to fit for various lighting demands for your kitchen works.
On the ceiling, choose 7W LED Down Lamp as the main light of kitchen. Warm white lighting make the space looks comfortable, the dimmable brightness and light beam angle allow you adjust to get the ideal lighting.