Kitchen Lighting Case 3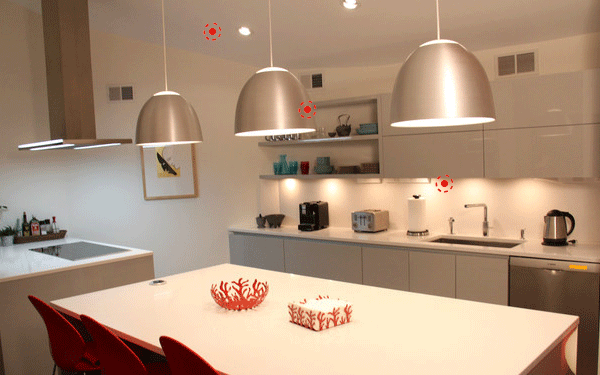 A Comfortable Kitchen with Beautiful Simplicity

A small kitchen can also be comfortable and tidy. The modern light fixtures offer enough lighting for the small kitchen.

The LED pendent light is the most popular light fixture for kitchen to illuminate dinner table. This modern design LED pendent light use LED Ball Bulb as light source to ensure soft and even lighting. The light beam is 360°to ensure wide beam lighting and brightness is adjust to meet various lighting demand.

On the ceiling, 5W LED Down Lamp adds warm white lighting for illuminating the whole kitchen. With quality lens and SMD chip make the lighting is soft and even.

Under the cabinet, you can use 20W LED Flexible Strip to light up the table board to make your food preparation work convenient and easy. It is an IP65 protection level product so it's durable for kitchen lighting. Installation is easy enough, you just need to mount the strip on the cabinet and connect the power.