Kitchen Lighting Case 8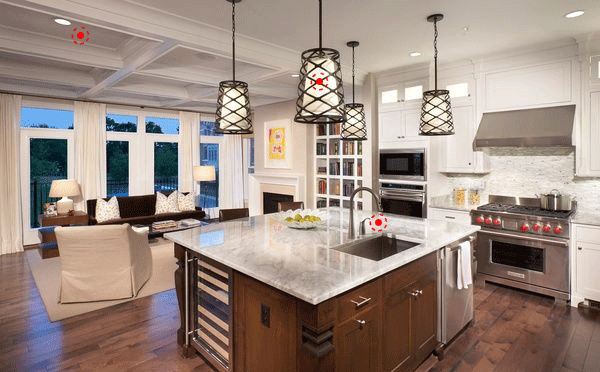 A Comtemporary Kitchen lighting case
The LED Panel Light will give out warm light which can make the kitchen warm and fragrant.
While the LED Faucet Light shines colorfully, ABS chroming material, excellent corrosion resistance, durable.Transforming the stream of water into a beautiful waterfall of light.
The beautiful LED pendant light is excellent, light, install it conveniently, but the most important is that it's a beautiful light.