Balcony Lighting Case 2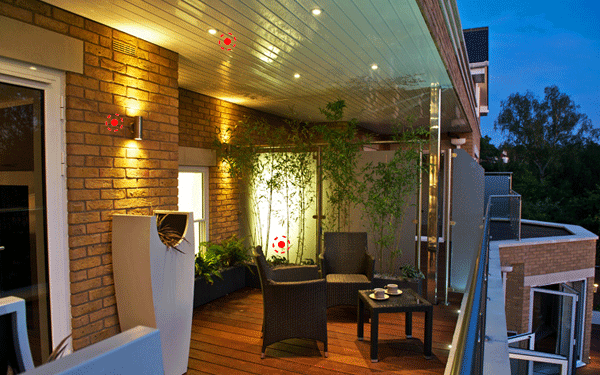 Modern Balcony With Simple Design Light Fixture
Having a big and comfortable balcony in house allow us enjoy a more relaxing and cozy home life after hard working. In this modern design balcony, several simple light fixtures add more charming.

On the ceiling, several LED ceiling spotlights emit enough warm white lighting to illuminate the balcony. The lens is anti-glare and you can adjust the lighting beam angle to get the ideal lighting effect.

On the wall, install the modern LED Wall Light can add amazing auxiliary lighting for the space. The wall installation is easy, the red and blue lighting let you have gorgeous feeling.

On the corner, use LED Wall Washer Light to get an indirect lighting for the balcony. It is suitable for building wall lighting and the IP65 rating ensures it is safe for outdoor lighting.