Balcony Lighting Case 3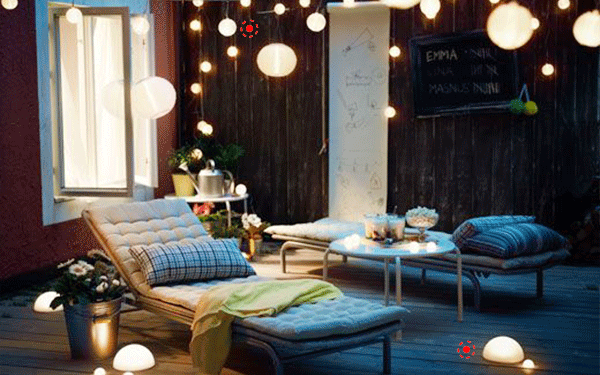 Cozy Balcony For Romantic Night
A small and simple balcony can also be romantic enough for getting a gathering with friends. With two soft lounges and a small table, amazing lighting, you can enjoy a cozy and funny night.

You can hang the Waterproof LED Christmas Lights around the balcony to create a bright and warm romantic atmosphere. Do not need to worry about the power, the solar-powered String Light allow you use it flexible outdoor. The warm white lighting make your night soft and warm, the IP65 protection level ensure it is safe for outdoor use.

On the ground, the Colorful LED submersible lights add amazing auxiliary lighting for the balcony. You can control the lighting with a remote. It is small but good light fixture for decorating and makes your space cozy.